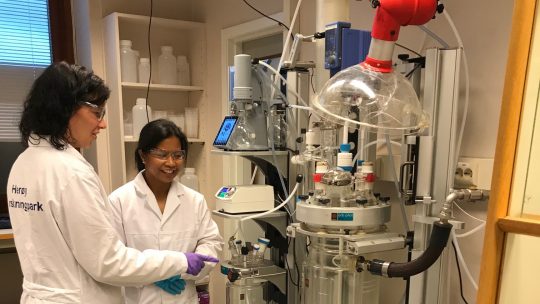 D-PYRE™ is a new non toxic and environmentally friendly POSS-based flame retardant developed by Funzionano AS. Launched in the beginning of 2020, D-PYRE™ is specifically formulated for plasticized PVC applications. The technology behind D-PYRE™ was developed over more than 15 years of research at SINTEF, Norway's main research institution and one of Europe's largest independent research organizations.
D-PYRE™ has been tested to easily blend when added to products such as cables, artificial leather, roofing, flooring, technical textiles and general PVC compounds.  D-PYRE™ has also shown good synergies with other flame retardants and may replace or heavily reduce the use of ATO (antimony trioxide), a traditional flame retardant that have a more serious environmental footprint.
D-PYRE™ is shown to exhibit excellent flame- retardant properties at low mix ratio / dosage. Typical performance using 60 PHR plasticizer (DINP) and 1 PHR meets the V0 rating of ASTM D3801 / UL 94, and V1 can be achieved using as low as 0.5 PHR.
The D-PYRE™ series is fully compatible with common plasticizers (e.g. DINP, DINCH etc.) and yields a product with no visible particles. It is therefore suitable for use in transparent / translucent products or products that require a smooth surface.
A possible substantial savings awaits your company when you switch to D-PYRE™. Funzionano would be happy to supply samples for testing to plastic converters who opt for a sustainable solution for flame retardance in their PVC applications, and cut cost in their supply chain while doing so.

We are working with customers all over Europe who are testing our products in industries related to building materials, automotive, artificial leather, compounders and cables with a goal of switching to a more environmental friendly solution for flame retardance in their PVC compounds while still having a possible economic benefit.